Lodging Pleasant Adult Time
Sengokuhara Bettei Fuga located in Hakone Sengokuhara cottage area with cozy space of private 14 rooms.
In a stylish space, we invite you to experience the elegance flow "Creative Japanese Cuisine" which is provided by the live kitchen.
Please spend and experience an elegant time filled with hearts.
Pleasant adult time are everywhere in Bettei Fuga... like with someone who is important to you to have a glass of wine in the flame lighting lobby lounge,
Wandering through the Susukino, art appreciation and golf,
Please enjoy the time of healing with those who are distinctive only by the elegance of a separate villa.
Gastronomic Time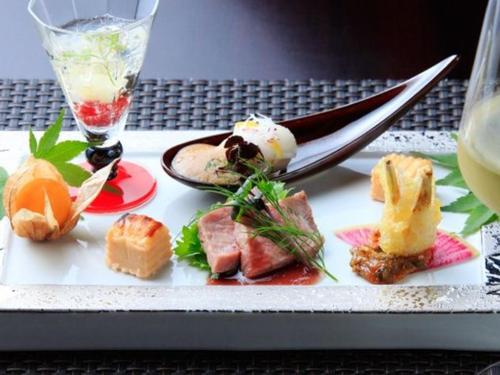 A variety of gastronomy from the live kitchen arranged in the stylish dining will attract an epicurean.
Please enjoy the essence of Western food while following the basics of Japanese cuisine.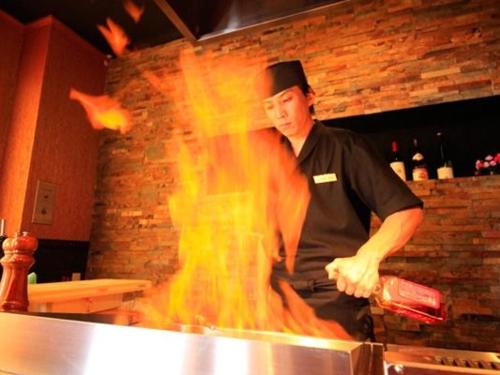 LIVE Kitchen
In the live kitchen, the main steak is served in your favorite style.
Please enjoy the dishes with the senses as well as the burning sound and fragrance of the meat, flames flavored in front of you.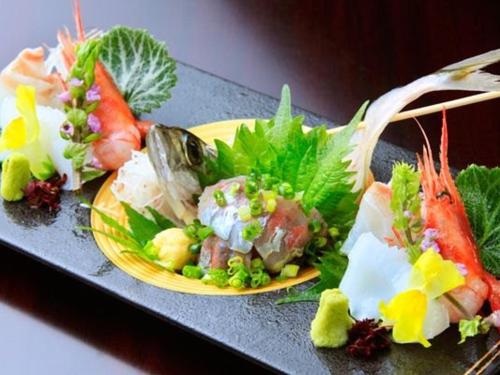 Season Mixed Sashimi
We will offer you fresh fish fried in Numazu Port and Sagami Bay. The real thrill of tasting Japanese cabbage chef's handmade sashimi soy sauce, while incorporating brilliant appetizers in the eyes and western style techniques in the main, is one of the hospitality if you are a separate residence at the Yoshiyoshi Creative Wakayama meeting.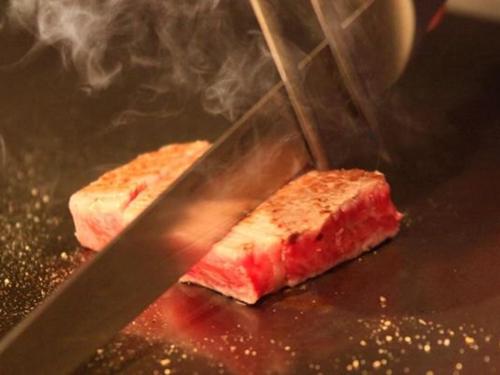 Japanese Beef Sirloin Steak
Nature raised, flavorful rich gem. Especially in cows brought up with great care in a perfect environment such as a vast greenery spreading at the base of Aitaka mountain in the eastern part of Shizuoka Prefecture. The sirloin steak which carefully selected "Ashitaka beef" with flavorful and soft meat quality will be your favorite!