Facilities
We prepared a variety of facilities so that you can enjoy your time.
Watering coffee can be extracted for several hours, and you can enjoy a peculiar deep flavor and aroma.
For record players who can enjoy Standard Jazz,
As you can enjoy the deepest performances of vocals and players,
We welcome customers with compatible amp and speakers.
While staring at the fire of the fireplace, the time to talk with loved ones until late at the sofa sticking to comfort
Jacuzzi for charter to monopolize nature, rock bath which can detox from the inside of the body, hot spring of Gora which is said to be hot water of beautiful skin etc
I stuck with space creation that the familiar adults relaxed slowly.
Please enjoy this adorable time with us.
Lobby Lounge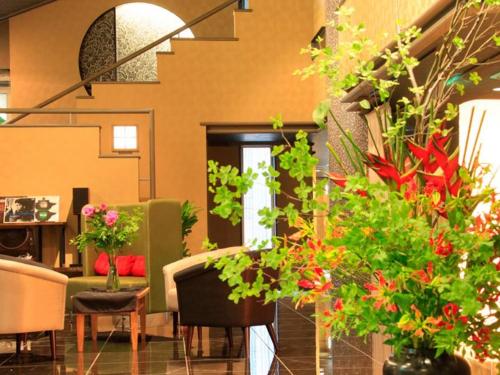 Comfortable BGM and Healing Time
We prepared a high-quality speaker and record in the lobby lounge.
Tilt the loved one and the glass together with the flickering flames of the fireplace placed in the center, please enjoy your own healing time.
You will have memorable moment with us and enjoy your own time.
Restaurant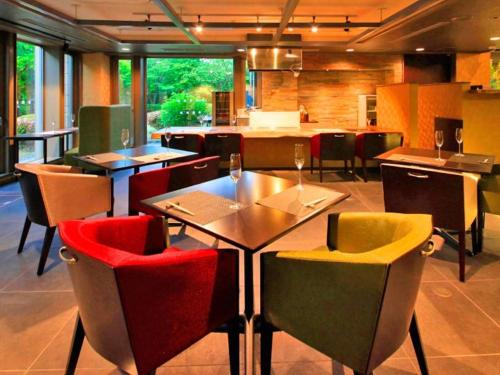 Enjoy Chef's Skills with Live Kitchen
In the live kitchen located in the middle of the dining lounge, the chef cooks in front of you.
The seasonal creative western-style party, which changes every season, offers a sophisticated dish that also sticks to vessels and serving.
In a stylish space, please enjoy the gastronomic time.
Reserved Open Jacuzzi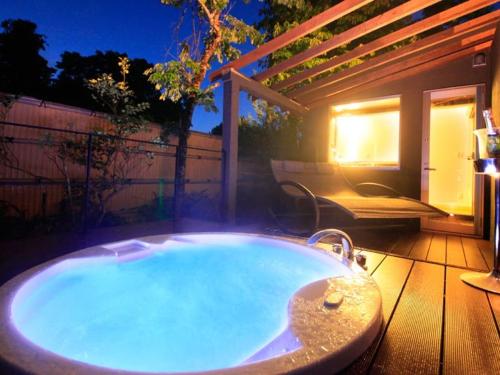 Fantastic Time of Only 2 People
It is unusual in Hakone, "charter open-air Jacuzzi", arranged in the best location to enjoy the time of two adults.
You can enjoy the wind, smell, sound, landscape of Hakone in a space of only two people.
Reservation Only: 2 people Fare -1 group 45 minutes ¥ 3,000 (tax excluded)
Stone Sauna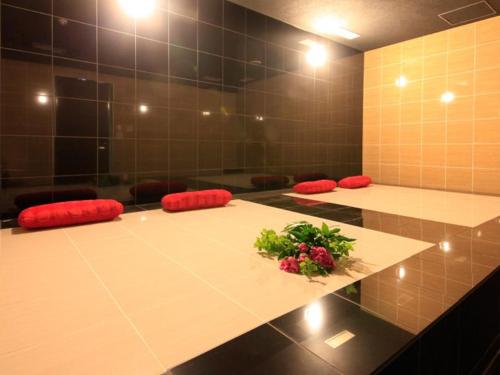 Moment to Heal Daily Fatigue
We have bedrock bath which can be used at the same time for 4 people.
While enjoying rock bathing with important people and friends, you can refresh your mind and body.
You can use it anytime you are free.
Reservation Only: 4 people for Free.